1 tag
2 tags
2 tags
2 tags
1 tag
1 tag
1 tag
2 tags
2 tags
2 tags
I Chose to Listen… →
Forest Choir
The Forest choir are still alive and kicking and have relocated (temporary) to a new venue… New term started now - ing: Tuesday evenings running to 6 December led by Chandra Mather Msc 7pm - 9pm £6/4 concessions per session Old St. Pauls Church Hall, 39 Jeffrey Street, Edinburgh, EH1 1DH All welcome, no auditions, come and enjoy your singing voice!
2 tags
1 tag
Free Coffee for Life: Join the Forest Burrito...
Folks, we're nearly halfway to out £100,000 target. We're within sight of buying back 3 Bristo Place and reopening the Forest there. (If you've just landed on this site and what to know more about the campaign, read on here.) The support we've had so far from all quarters, from artists to MSPs, has been overwhelming. But we still need your help to run that last stretch to...
2 tags
Press Release: MSPs SHOW THEIR SUPPORT FOR FOREST...
Politicians from across the political spectrum have pledged support for Edinburgh's free arts and events space. Following last week's support from the Culture Secretary Fiona Hyslop (1), MSPs are now adding their verbal support for The Forest's volunteer-run campaign to buy the premises at 3 Bristo Place. The Culture Secretary praised The Forest's August programme and...
2 tags
2 tags
1 tag
HOW TO SAVE FOREST: a letter to you from Forest
Dear Forest, As we write this, Forest is leaving Bristo Place. We're taking out the lights, the food, the amps, the chairs, the paperwork, the kitchen sink. When you walk past 3 Bristo Place on September 1st, it will be empty. We're all a bit emotional about this. But we can tell you one thing: FOREST LIVES Read on to find out how you can be part of making Forest continue and come...
2 tags
Press Release: FOREST SAYS YES TO WEFUNDING...
The Fringe is over, all the posters and crowds have gone and Edinburgh's year-round, fringe venue is closing its doors. The Forest is today beginning departure from Bristo Place, but is determined to return—this time as owners rather than tenants of the building. The volunteer-run open-access multi-arts venue and charity has launched a WeFund campaign to raise sufficient funds to allow...
2 tags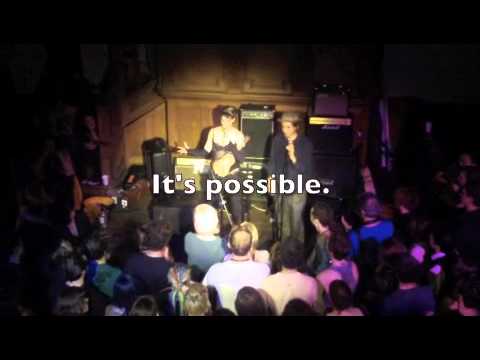 1 tag
Forest in Scotsman Centrefold →
1 tag
1 tag
Press Release: FOREST LAUNCHES CAMPAIGN TO BUY...
The Forest has launched a campaign to buy its current home in Bristo Place. The fundraising follows last week's news that the sale of the premises has collapsed. The Forest has sought to find a permanent home since Edinburgh University Settlement was declared bankrupt last year. Recent developments have created the opportunity for Edinburgh's open-access multi-arts venue to buy its...
1 tag
Edinburgh's Fight For The Forest →
The Last Golden Hour: Update →
2 tags
Press Release: FOREST CAFÉ STUNNED BY PWC DECISION
FOR IMMEDIATE RELEASE Wednesday 17 August 2011 FOREST CAFÉ STUNNED AT PWC DECISION PricewaterhouseCoopers (PwC) have said they would rather leave a building empty than receive rent to help pay off the creditors they are supposed to be representing. PwC are the administrators for Edinburgh University Settlement, who were declared bankrupt and forced into administration last October. The...
1 tag
1 tag
1 tag
1 tag
1 tag
1 tag
The Paper Disco →
1 tag
1 tag
1 tag
2 tags
Be part of Ragged Theatre
Ragged are just getting ready for the workshops and events this week at the Forest Cafe. We have a few places left on our Ragged Theatre Workshops where we will be prepareing a rehearsed reading of banned and censored texts for presentation on Thursday 11th at 7:30pm. So if any of your friends wish to come along let me know by sending me a quick email at carrie@raggeduniversity.com! (Open to...
I Am Not A Poet- 07/08-21/08 →
2 tags
Big Issue Scotland: Amanda Palmer's Guide to... →
Who's hosting Amanda's top recommendation for all of August? Why, we are!